Partnership with world leaders in pipeline integrity assessment has ensured that we remain the No. 1 Pipeline inspection and repair Company in the Nigeria.
ROSEN Europe B.V, The Netherlands
DSV Pipetronix Limited is the sole representative of Rosen product and services in Nigeria. The ROSEN Group is a worldwide provider of cutting-edge solutions in all areas of the integrity process chain. Innovation, know-how and a strict orientation on customer needs are the key factors of ROSEN's unique success story.
DSV/Rosn insist on earning the trust of our clients, developing long lasting partnerships and providing the best of technologies and services. These are elements that will carry us far in pursuing our goal of being the unchallenged leader in a range of industries.
DSV in partnership with Rosen believe in being clear about our values and priorities and recognizing the ways in which our actions affect employees, society and the environment. As such, we take on responsibility for our business activities and their consequences.
At ROSEN, we understand the need for sustainable behavior and work towards this by applying well-defined values to all aspects of our daily business. Our corporate philosophy is founded on ethical behavior, protection of people and the environment, and sustainability.
DSV Pipetronix Limited is the sole representative of STATS products and services in Nigeria. STATS Group are market leaders in the supply of pressurized pipeline isolation, hot tapping and plugging services to the global oil, gas and petrochemical industries. STATS DNV GL type approved isolation tools provide leak-tight double block and bleed isolation that enables safe and efficient maintenance and repair of onshore, topsides and subsea pipeline infrastructure.
STATS' Process Plant Solutions offer hot-work barriers and localized hydrostatic weld test tools to verifying the integrity of welds or fittings, reducing system downtime, minimizing environmental impact and increasing worksite safety. Mechanical pipe connectors replace the need for welding, significantly reducing expenditure and associated risks with hot-work.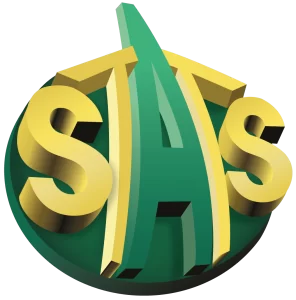 DSV in partnership with STATS have gained an excellent reputation for providing a responsive, client-centered approach combined with expertise and innovative products which:
Enhance safety and environmental performance
Reduce system or plant downtime
Improve asset performance
Support decommissioning and abandonment
Project management and engineering services are provided to support client needs including turnaround scopes, feasibility studies and contingency planning. Our in-house expertise covers the plant's lifecycle from pre-commissioning through to decommissioning and abandonment.
STATS provide high quality, fit-for-purpose solutions to ensure that the pipework and pipeline infrastructure of our clients meet the technical, safety and environmental standards require
Welspun is one of India's fastest growing conglomerates doing business in over 50 countries with 25890 employees and over 1,000,000 shareholders
We work together with our clients to maintain a cordial and strong team relationship, creating a win-win situation.
Click the button to see our clients.